With Jago & GoBiz, enjoy managing personal & business finances more practically with multiple accounts in 1 app.
What GoBiz offers
Together with Jago, we excel in maximizing profits.
The Benefits of Using Jago Pocket
Manage your savings and payments with Jago Pocket! You can create up to 40 pockets and tailor them to suit your business needs. Budgeting has never been simpler!
Selling in multiple online marketplaces? No worries!
Use Jago Pocket, easily separate income from different sources without hassle!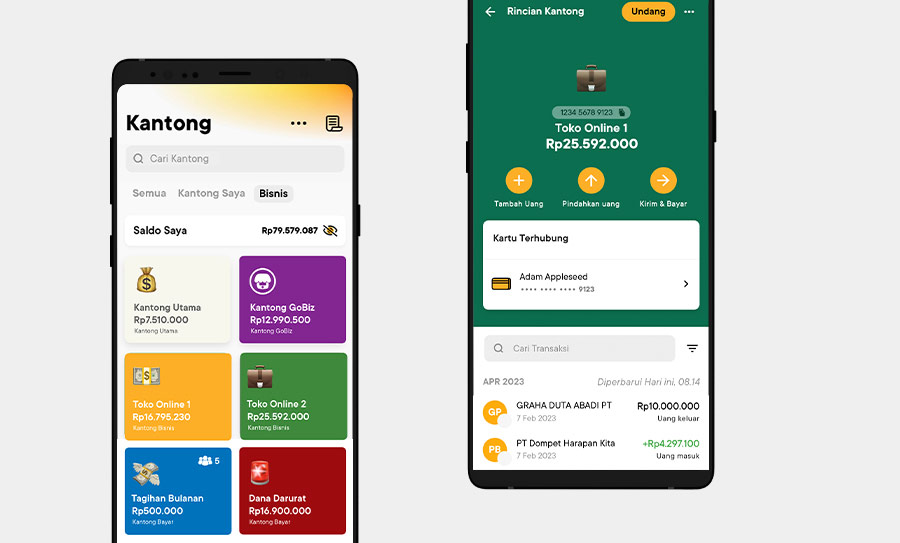 Automatic same day payout
Enjoy the same-day payout of your daily sales every 4 am and 4 pm
Straight to Gold Jagoan
GoBiz Pockets users get a monthly free 100x transfers and 5x cash withdrawals.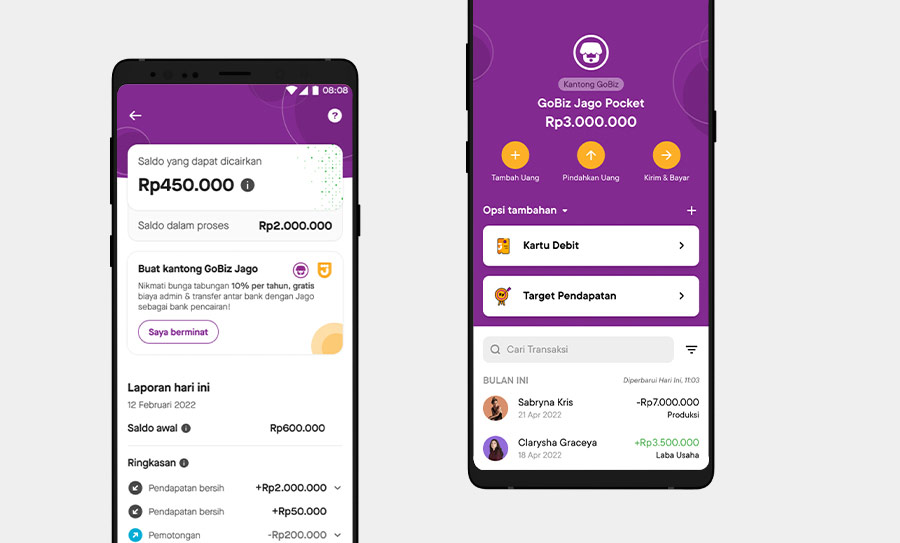 What are the advantages of Jago ?

40 Pockets = 40 Accounts
All your financial needs in 1 app, manage your savings, spends, and transactions with 40 pockets, without any admin fee

Jago Visa Debit Card
Make a card from the app and sent to your door for you to do all your online and offline transactions, accepted anywhere in the world

Jago's digital ecosystem
Hassle free Gopay top ups, maintain your investment with autodebit to Bibit, and many other benefits of Jago's ecosystem

State of the art security
Transact safely with Jago's security system, 2FA authentications, facial recognition, PIN / password for your transactions