In order to start managing your finances and putting a budget into each Pocket, your Jago Main Pocket needs money. In this article, Jago will discuss 3 easy and quick ways to top up your Jago Pocket.
How to Top Up Your Jago Pocket?
1. Transfer from other bank
All banks in Indonesia can transfer money to your Jago Pocket. While other banks use the term 'account number', Jago uses the term 'Pocket'.
Transfers from other banks can be made to the Main Pocket Number. Where can you find your Main Pocket Number? Follow these steps:
Click the icon with a picture of a person/profile photo (if you have set a photo) at the top right
You will find the Main Pocket Number under the mobile number
Copy the Main Pocket Number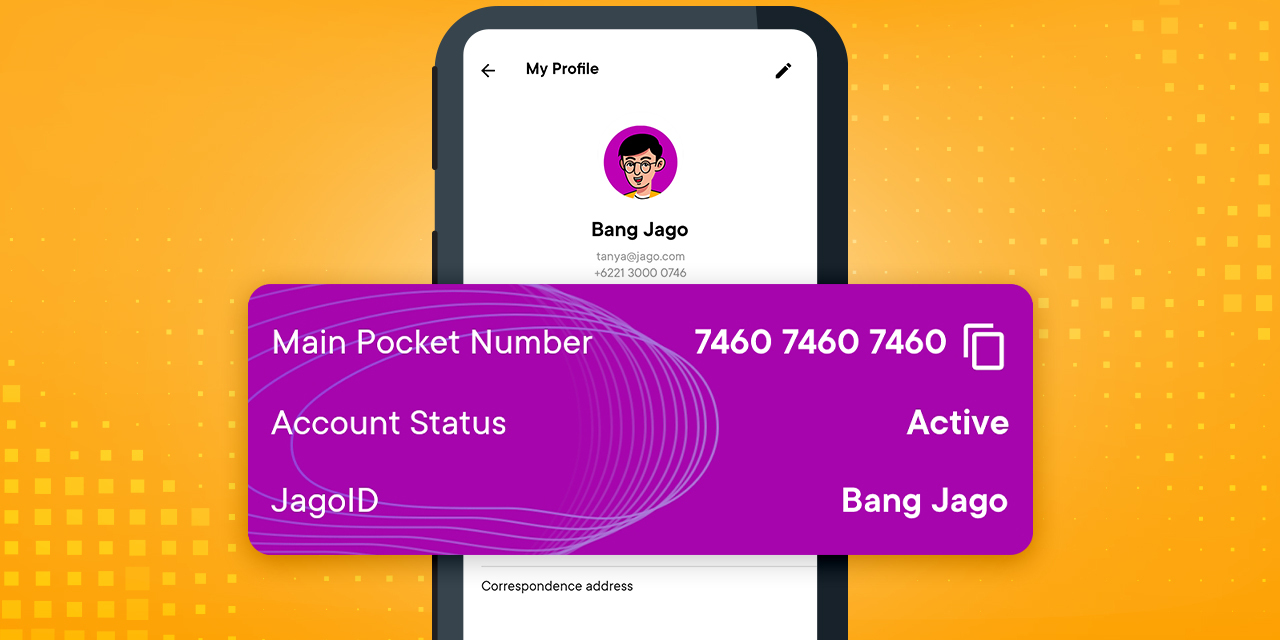 When transferring to the Main Pocket from another bank, you will be asked to enter a bank code. Bank Jago code is 542. If you are asked to find a destination bank, all you have to do is look for Bank Jago.
Oh yes, you can top up your Jago Pocket via digital banking, mobile banking, internet banking, SMS banking and of course ATM, Jagoans.
2. Use your mobile number
The Main Pocket Number is quite long. For those who don't want to bother typing in the Main Pocket Number, you can just use your mobile number. You remember your own mobile number, don't you? It may also be easier to tell people to transfer to your mobile number.
How to do it? You can choose the interbank transfer option or transfer to another bank from a non-Jago account. Then, all you need to do next is typing in the code 7460 + the mobile number you registered with Jago.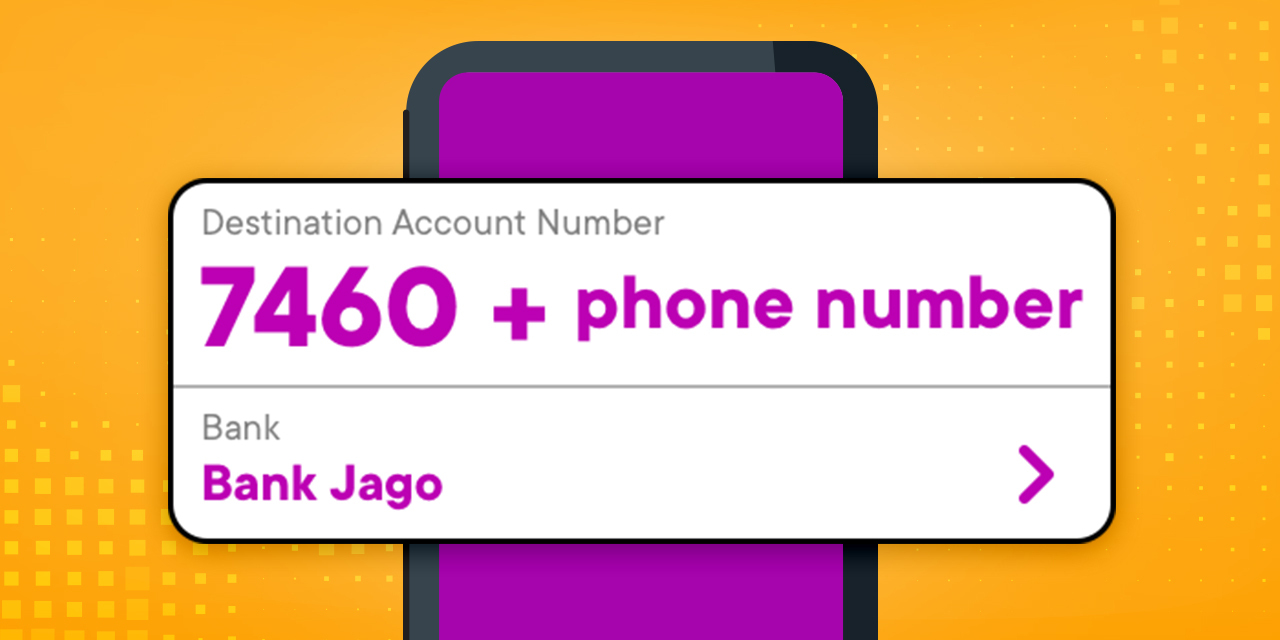 So, for example, your mobile number is 0897555777, so to top up your Jago Pocket, you just need to type in 74600897555777. Very simple, right? The money you transfer will go to the Main Pocket.
3. Use Your Jago ID
This one is specifically for transfers between Jago users only. So, for example, your friend, who also has a Jago account, borrows money from you. You can give your Jago ID to them to settle their debt by topping up your Main Pocket.
The Jago ID can be your real name, nickname or whatever name you want. Very cool right? Typing in the Jago ID may be easier for some people when compared to typing in the Pocket Number. You can find your Jago ID in the same way as finding your Main Pocket Number.
So, what do you think, Jagoans? Isn't it very easy and practical to add money to your Jago Pocket?
For those of you who don't have a Jago account yet and want to experience the convenience and practicality of managing your finances, you can first download the Jago application here and then proceed with creating a Jago account.