The practical solution that enables you to spend and save with those closest to you according to sharia principles
Media Coverages
View All
What you can do with Jago Syariah
Save with Wadiah principle, transact, and manage money more easily & safely, straight from the app
ECOSYSTEM & PARTNERSHIP
Jago collaborates with Indonesia's digital ecosystem, making investing & spending more seamless
Learn More
Pay for Gojek services straight from your Jago Pockets, without the need to top-up Gopay.
Cek Jago x Gopay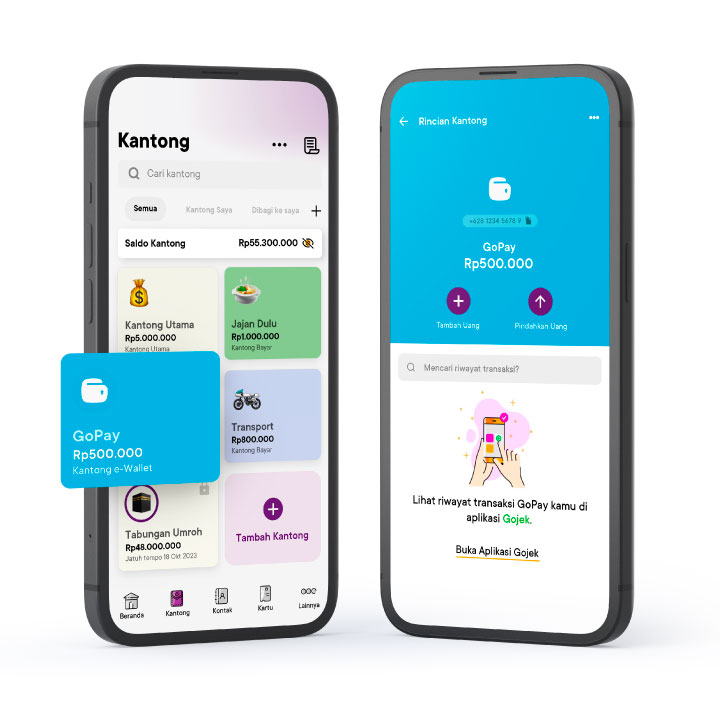 Jago & Bibit collaborates To make investing hassle-free! Saving in mutual funds is now faster & with no top-up fees.
Cek Jago x Bibit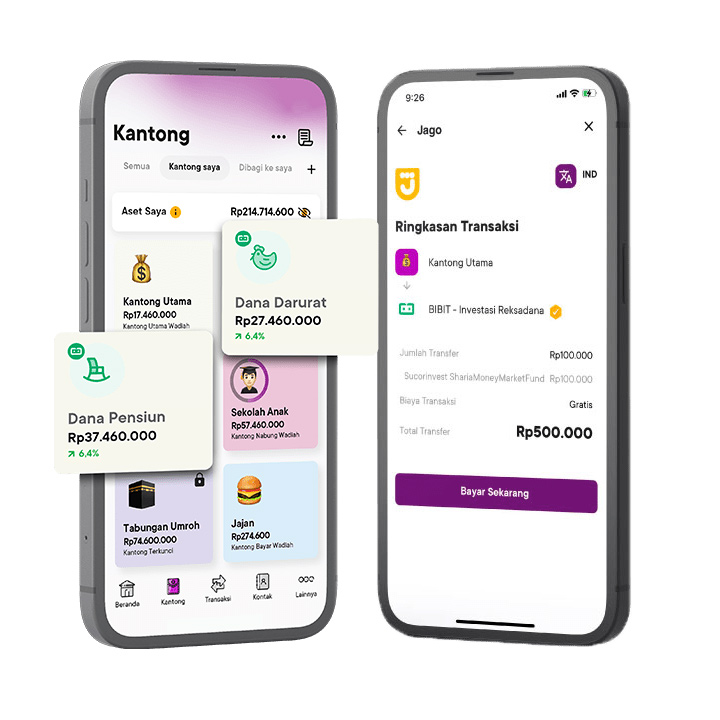 Promo Jago
Enjoy various kinds of promos available for new users and loyal Jago users
September 19
Frugal Living is Easier with 60 Jago Syariah Pockets
Often get caught up in an endless lifestyle? Try 3 frugal living tips for living a simple life within your means. And, there are 60 Jago Syariah Pockets ready to help you be better at managing your money.
Read more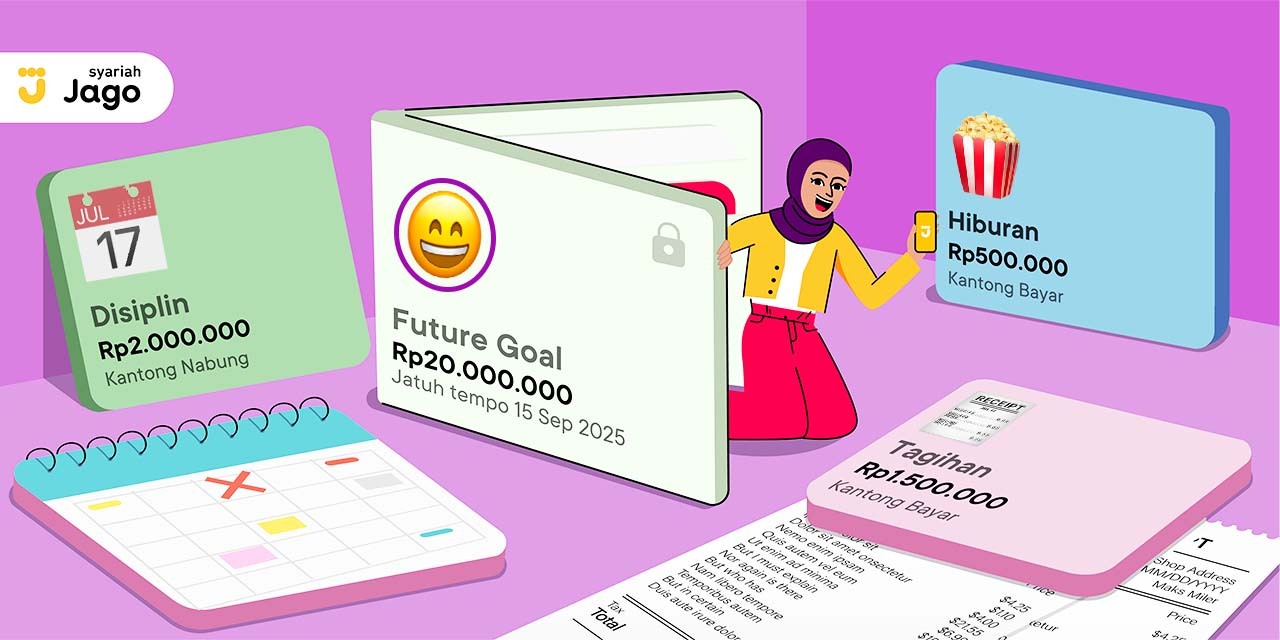 Enjoy secure and worry-free transactions
Bank Jago is licensed and supervised by Financial Services Authority (OJK)
Your money at Bank Jago is guaranteed by LPS, according to the maximum deposit amount set by LPS
Choose one of fingerprint, facial recognition, PIN or password when logging in and completing your transactions
Login and transaction notifications available (to be set as per your requirement)