QRIS Jago
No more overspending, pay QRIS with a Pocket that you choose
Be hassle-free when making payments where you shop.
Scan the QRIS code to enjoy a cashless payment that is linked to your Spending Pocket.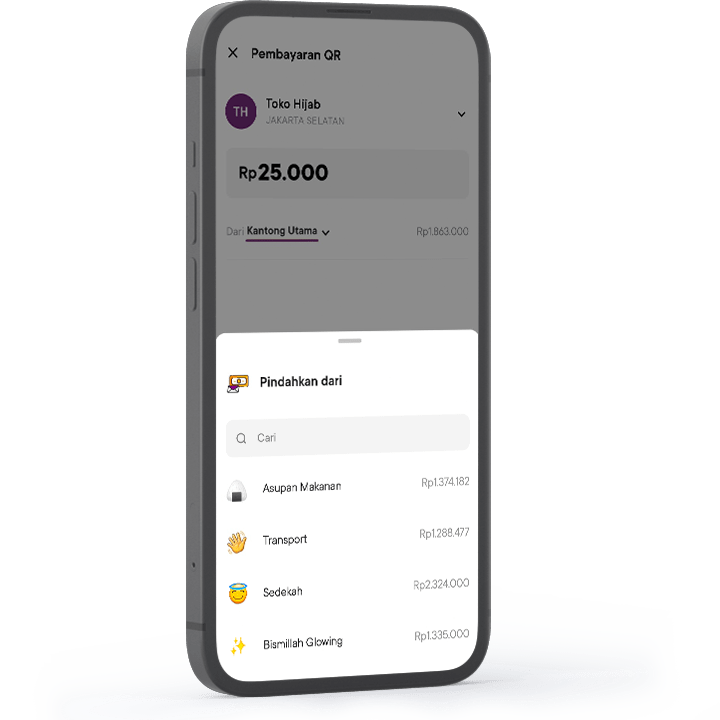 Choose a Spending Pocket
Select a Spending Pocket that will be the source of funds. You can change Spending Pocket according to your shopping needs.
Scan/Upload QRIS Code
Scan the dynamic or static QRIS code provided by the merchant. You can also take a photo of the QRIS code and then upload it to Jago to make a payment.
Categorize Transaction
Transactions are automatically categorized by Jago to make it easier for you to monitor expenses. However, you can always adjust the categories if needed.