Term Deposit
Term Deposit that offers monthly interest disbursement and is free of penalties
Long-term savings of at least Rp1,000,000 with 5% p.a. interest. Create and withdraw Term Deposit in seconds right from the app, no need to go to the bank.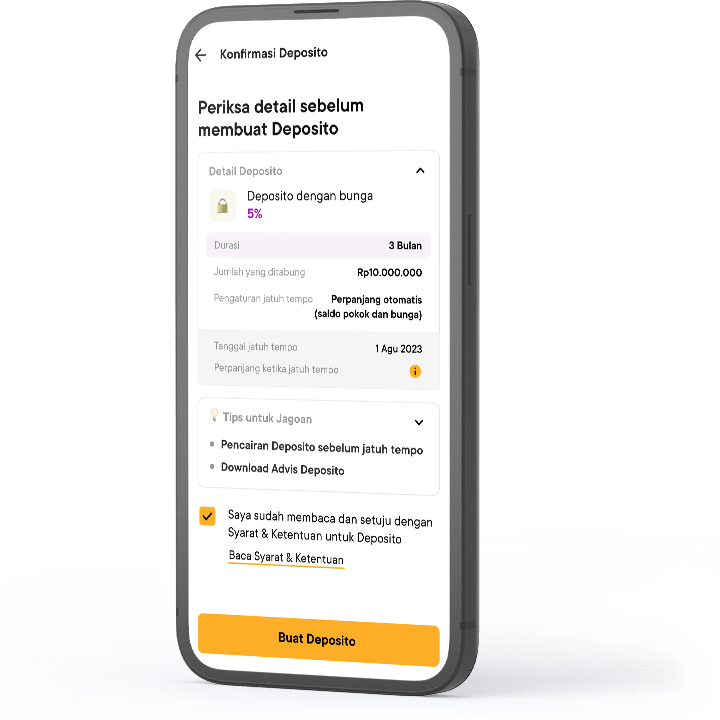 Interest can be disbursed every month
You can choose to disburse deposit interest every month. You don't need to worry if you withdraw your deposit prematurely, you will still get the interest that is already in your Main Pocket.
No Early Withdrawal Fees
There are no penalties to pay if you withdraw your deposit prematurely. The right choice to save your emergency fund.
Competitive Interest of 5%
Invest your money in Term Deposit and enjoy competitive interest of 5% per annum*. Interest can be paid monthly.

*Savings will not be covered by LPS if the accumulated savings amount (including interest) at one bank exceeds Rp2 billion; and/or the applicable interest rate exceeds the LPS-guaranteed interest rate (click here for further information).
Create Term Deposit in App
Much easier and faster, now you can open a term deposit directly from the Jago application.
Withdraw Funds Without Visiting The Branch
Withdraw your deposit funds and use the money to achieve your goals directly from the application.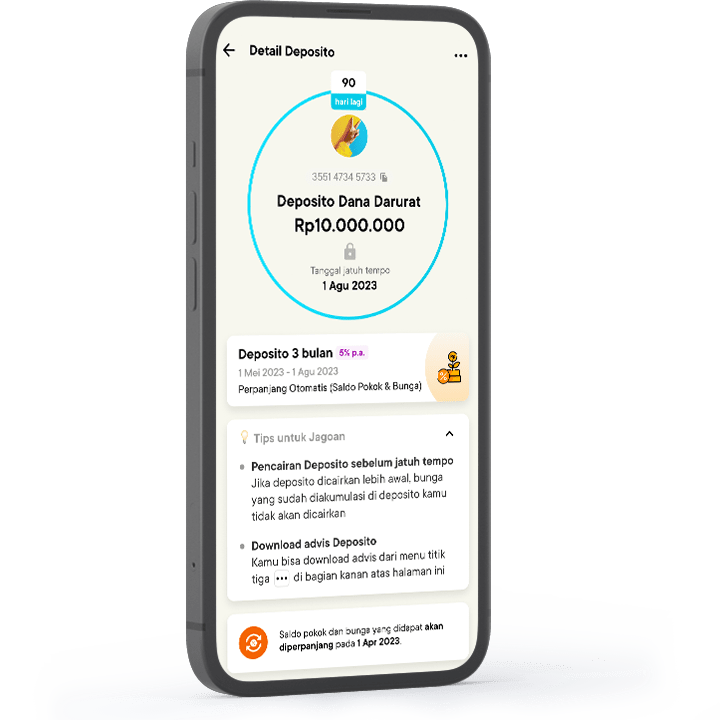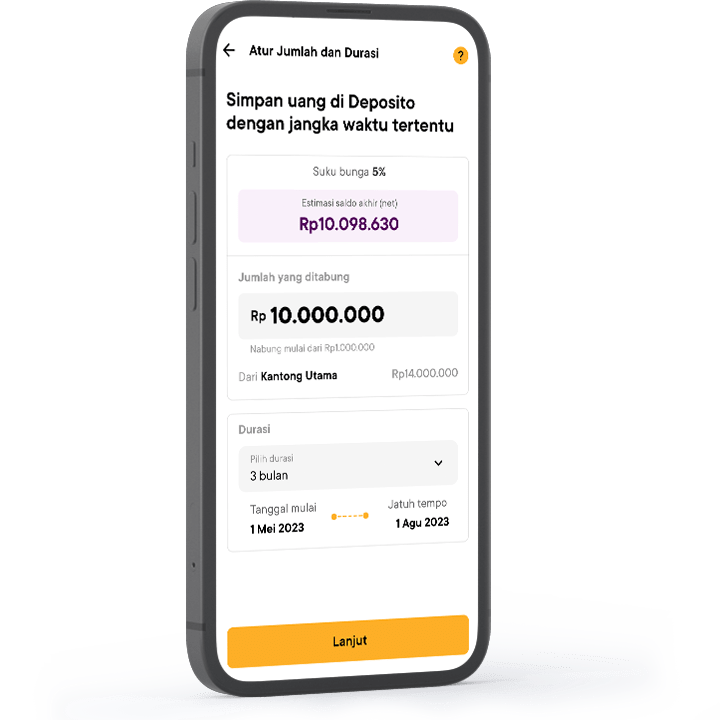 You Decide the Maturity Term
Save money at the Term Deposit according to your needs. You can choose between 1, 3, 6 or 12 months.
Can Start at Rp1,000,000
Investing doesn't need to be in huge amount right away. Suitable for those who are just starting or want to plan for the future.