Plan Ahead
Pay transactions automatically by scheduling them in advance
Monthly bills, balance top-ups, money transfers and various other transactions can be easily completed automatically with the Plan Ahead feature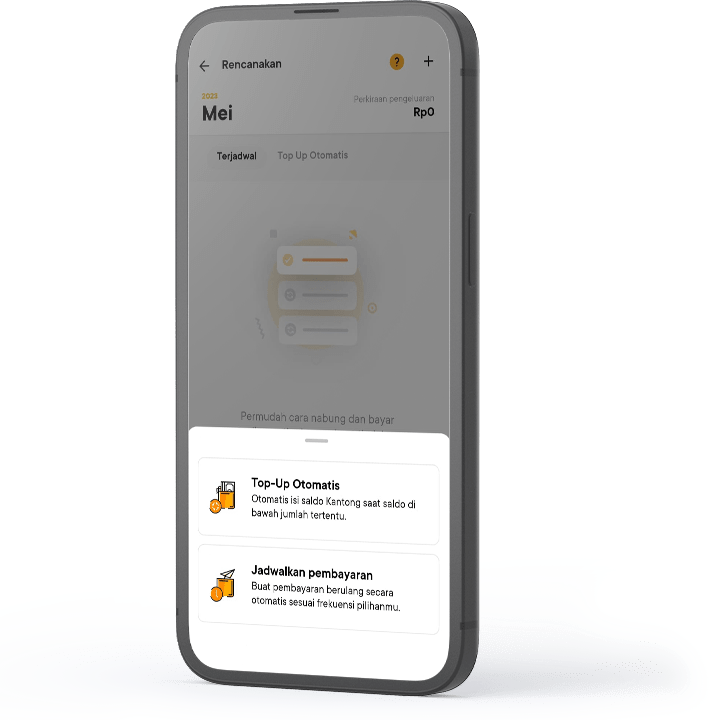 Automatic Transfer
Set a transfer schedule to any bank account. You don't need to worry about missed transfers anymore.
Automatic Bill Payment
Create a bill payment schedule as needed. No more late payments.
View All Scheduled Transactions
Check all your transaction schedules to help manage savings and expenses. Make sure everything goes as you wish.
Pay Directly Or Be Reminded First
Set the transaction automation level to be fully or semi-automatic according to your preference.
Set Frequency
Some transactions may be more frequent than others. Set the frequency of your automatic transactions as needed.