Locked Pocket
Get 4.75% interest p.a. by saving from Rp100,000
Resist the temptation to spend by locking money for financial goals. Enjoy a flexible locking period. You can also add money at any time.
Competitive Interest
Interest of 4.75% p.a.* will bring you closer to achieving your dream.

*Savings will not be covered by LPS if the accumulated savings amount (including interest) at one bank exceeds Rp2 billion; and/or the applicable interest rate exceeds the LPS-guaranteed interest rate (click here for further information).
Short-term or Long-term, You Decide
Lock money from as short as 14 days and add money whenever you want. You can also extend the locking period automatically or manually.
Set Target & See Progress
Use any of your Saving Pockets to set a savings target. Monitor anytime and enjoy it when your dreams come true.
Save Consistently With Autosave
No more forgetting to save. Set any of your Saving Pockets with the Autosave feature. Collect your savings automatically from the Main Pocket.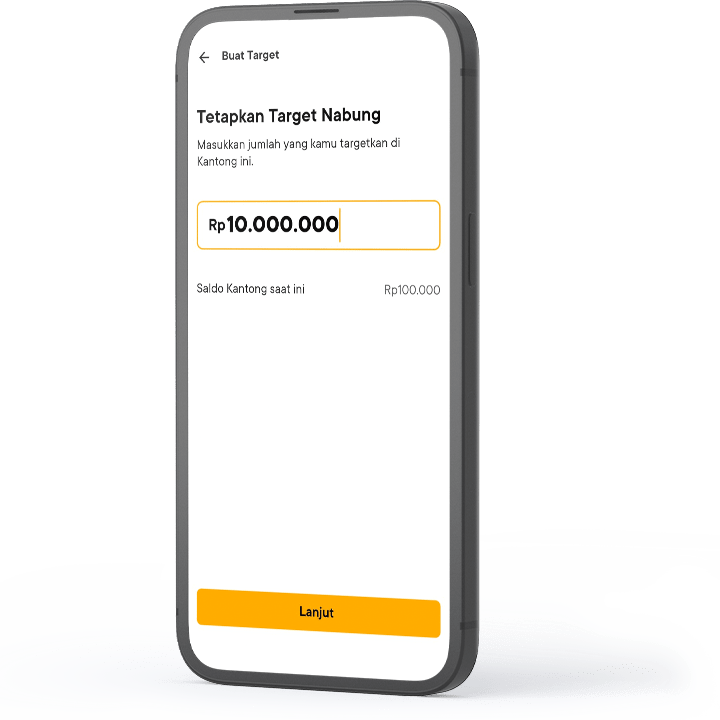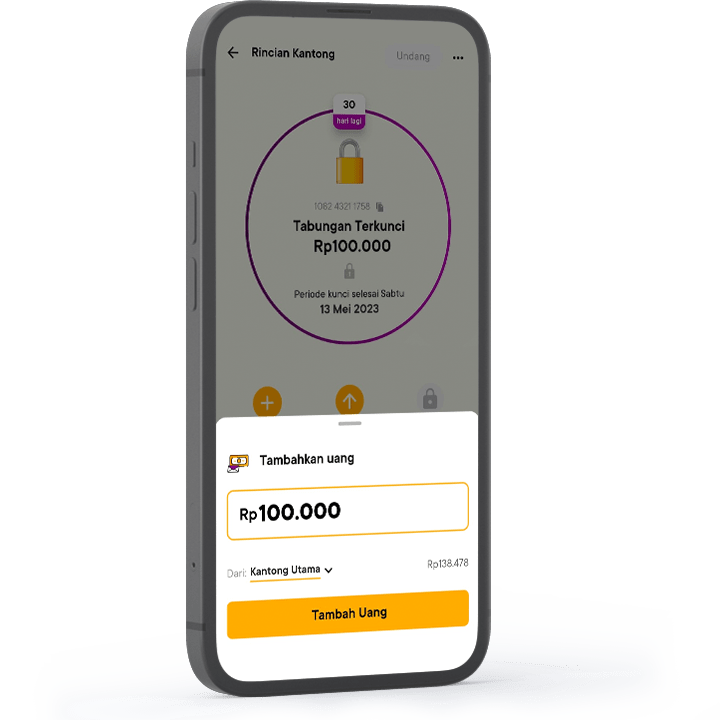 Can Top Up At Any Time
Even though the Pocket is locked, you can add money at any time. Interest automatically adjusts.
Can Start At Rp100,000
Saving doesn't need to be in huge amount right away. Suitable for those who are just starting or want to plan for the future.
No need to visit Bank Jago's branch
Create Pocket in the app. When the lock opens, the money goes straight into the Pocket, and withdrawing funds can be done instantly from the app.
Want to Know More About the Pocket Feature?
See FAQ