Security & Control
Complete transactions without worrying about being hacked
Jago's layered security system provides peace of mind. Set preferences as you wish for secure and convenient transactions.

Bank Jago is a member of LPS deposit insurance program. You can have peace of mind saving money at Bank Jago. LPS guarantees what you save at Bank Jago (such as savings and deposits) up to a maximum of Rp2 billion per customer, as long as the interest rate does not exceed the guaranteed interest rate. And, Bank Jago is also licensed and supervised by Financial Services Authority (OJK).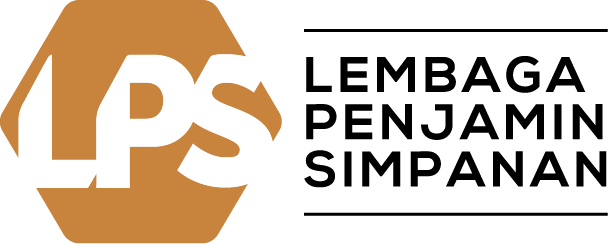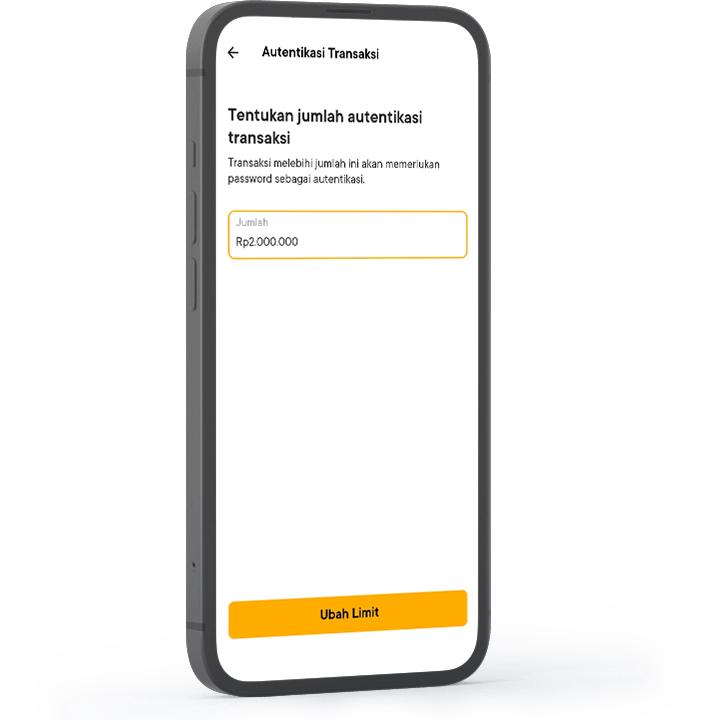 Reduce the Risk of Account Takeovers
Enjoy an additional layer of security provided by Two-factor Authentication. Make sure you're the only person who can access your account.
Reduce the Risk of Unwanted Users
Login with Biometric Authentication if available on your device. Other than being practical, Biometric Authentication provides an impenetrable security solution.
Reduce the Risk of Suspicious Activities
Register devices that are linked to your Jago account to ensure there isn't any banking activity that you don't know about. You will also receive a failed login attempt notification.
Reduce the Risk of Unwanted Transactions
Avoid unknown transactions with Transaction Authentication, which can be set to be active at the transaction limit you want. Also, choose a Security Token for each transaction.
Control Your Debit Card From The App
Protect your debit card from unwanted transactions. Lock, delete and replace cards directly from the Jago app.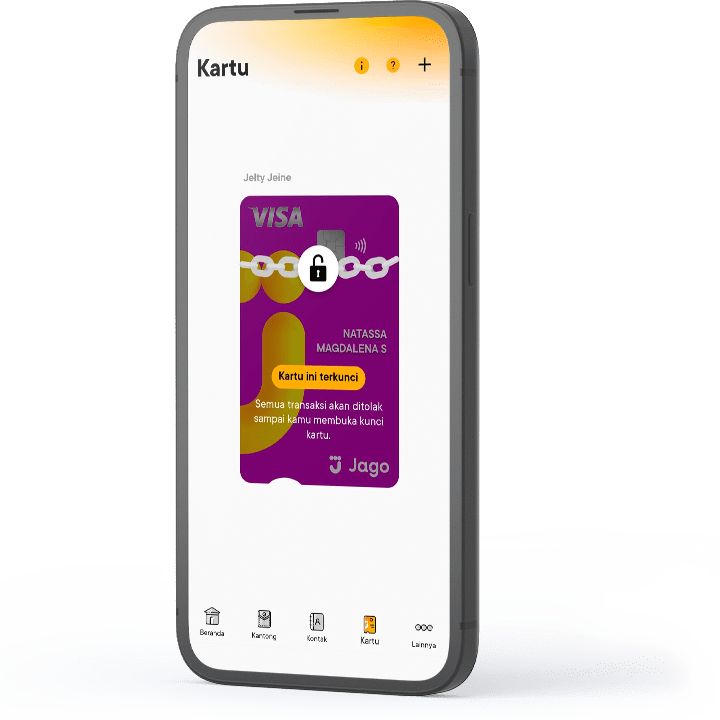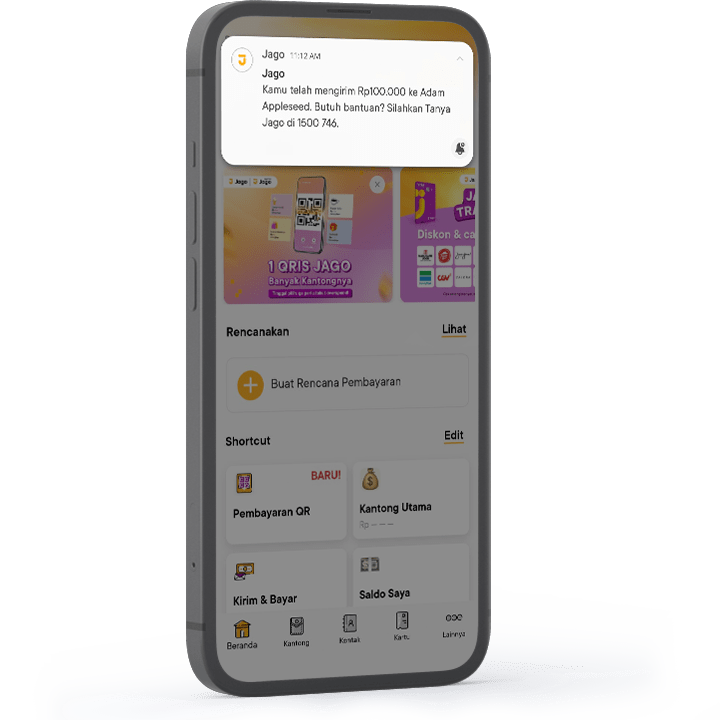 Reduce the Risk of Data Theft
Your safety and secure transactions is our priority. Our data encryption protects your data and information.
Always Get Updates About transactions
Jago always notifies you via notifications when there are transactions, so you know if there are suspicious transactions that need to be reported.
May 9
Cyber ​​Security Quiz: Are Your Account and Transactions Safe From Hackers?
Are you an ideal target for hackers or scammers? Can you block the attack on your Jago account? Answer this quiz to test your knowledge and what you can do to protect your Jago account.
Read more