Transfer & Pay
Pay bills and send money effortlessly
Transfer money to any bank, pay various types of bills, and top up e-Wallet quickly and easily directly from the application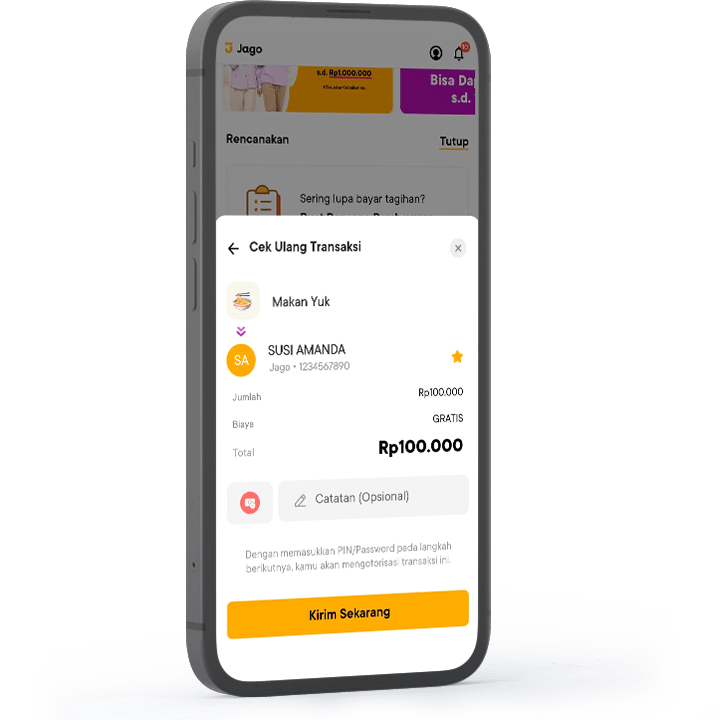 You Decide Which Spending Pocket
Choose the appropriate Pocket as a source of funds to manage expenses better.
Categorize Transaction
To make it easier to manage spending, choose the right expense category for each transaction.
Click 'Share' to Send Proof of Transaction
Send proof of transaction directly from the Jago application after completing a bill payment or money transfer transaction.